Spray Low Smell Adhesive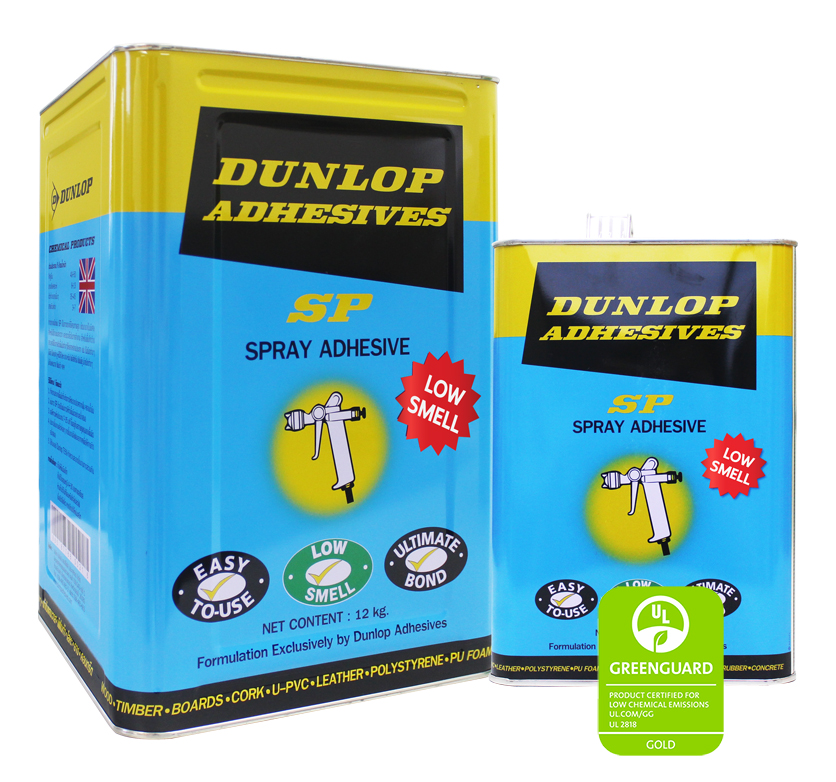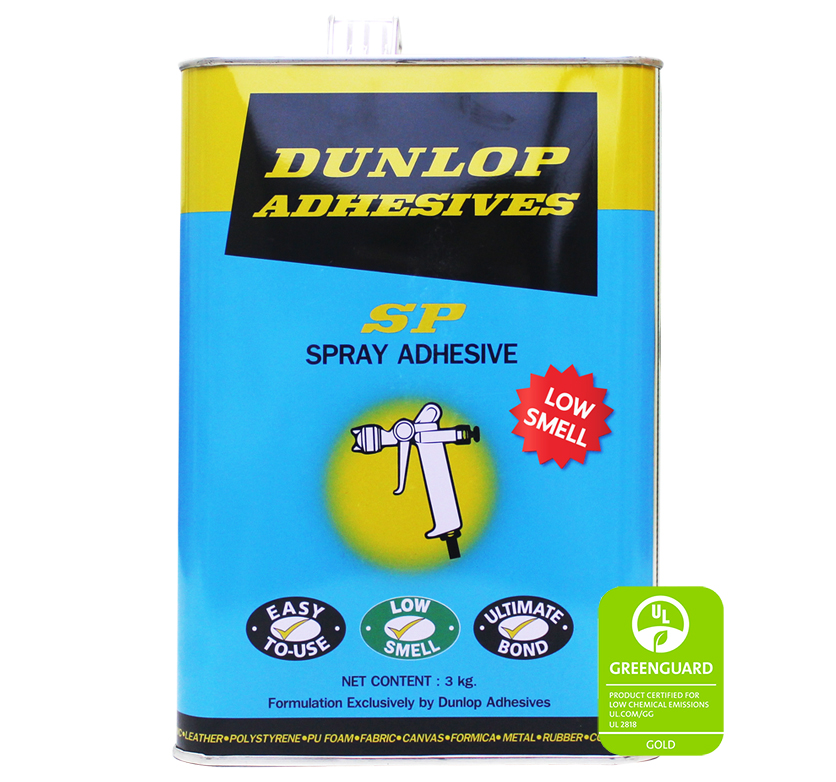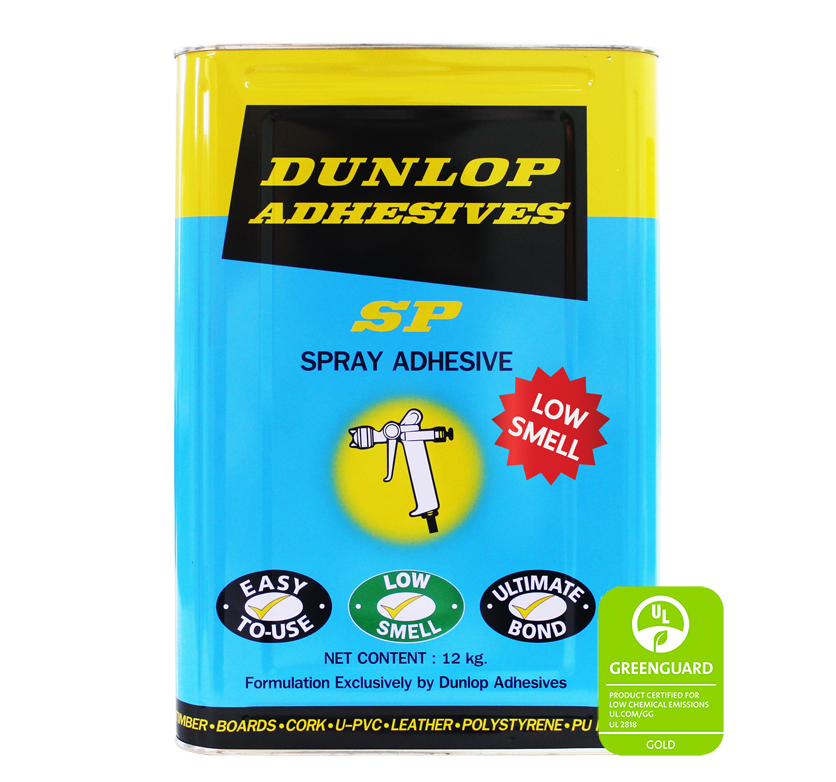 A GREENGUARD Gold Certified multi-purpose low smell spray adhesive suitable for a variety of applications.
Features










SP-LS is a high quality, low smell adhesive designed to be used with a spray gun and suitable for a variety of industries, particularly those that wish to save time and money in their manufacturing processes. SP-LS has been developed to be convenient and easy to use and is recommended for high quality spray finishes. Its specialised low smell formula is ideal for use in projects with time restrictions and where fast turnarounds are required particularly on interior decoration projects and in the automotive, upholstery and flooring industries.
Dunlop Adhesives' SP Low Smell product has earned UL's GREENGUARD Gold Certification, meaning it is certified to be low-emitting and contributes to improved indoor air quality.
Laminate 

Formica 

Wood 

Cork 

Leather 

U-PVC

Metal 

Rubber

PS 

PU Foam

Canvas

Concrete
| | |
| --- | --- |
| | 1. Ensure that surfaces are clean, dry and free from dust, grit, oil and grease. |
| | 2. Apply SP Low Smell Adhesive to both surfaces with a spray gun to give a uniform coating. |
| | 3. Allow to dry for 7 – 25 minutes according to surface porosity. |
| | 4. Apply even pressure to the assembly to ensure uniform bonding. |
| | 5. Use Dunlop Thinner (T 559) to remove excess adhesive. |
| | 6. Leave to dry for at least 4 hours. |
 600 Grams                   
 3 Kilograms                           
12 Kilograms                           

 160 Kilograms
Keep out of reach of children. 
Store in a cool, dry place  away from direct sunlight and sources of heat and ignition.
Close the lid tightly after application.