Multi-Purpose Lubricant D420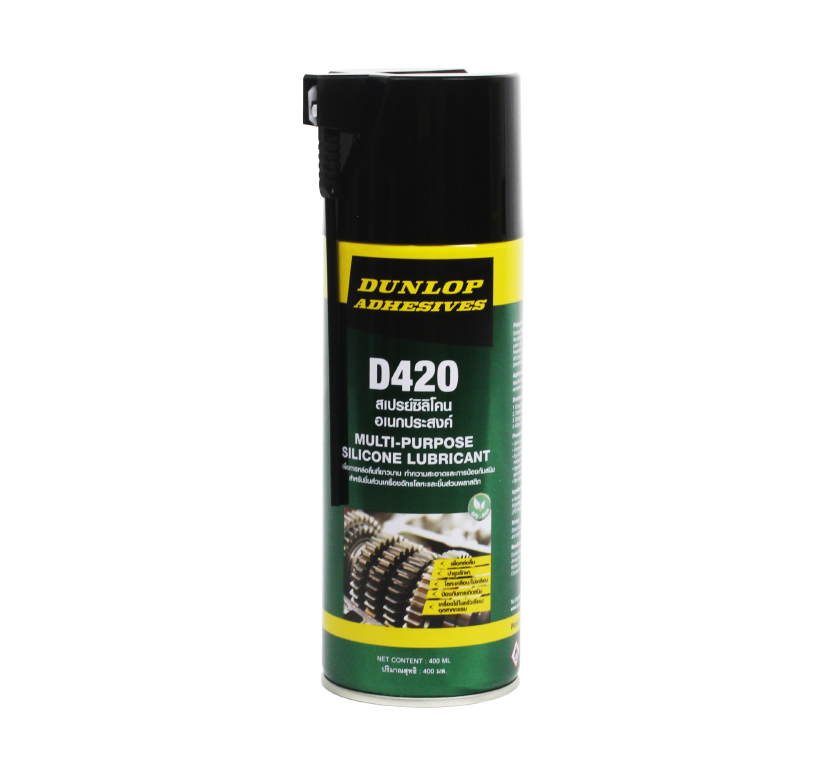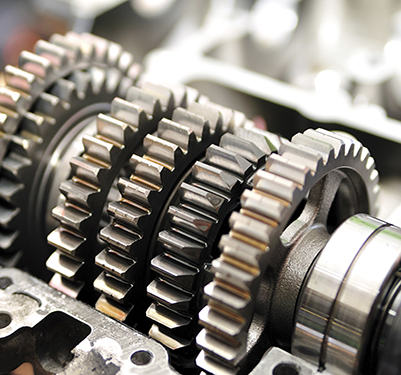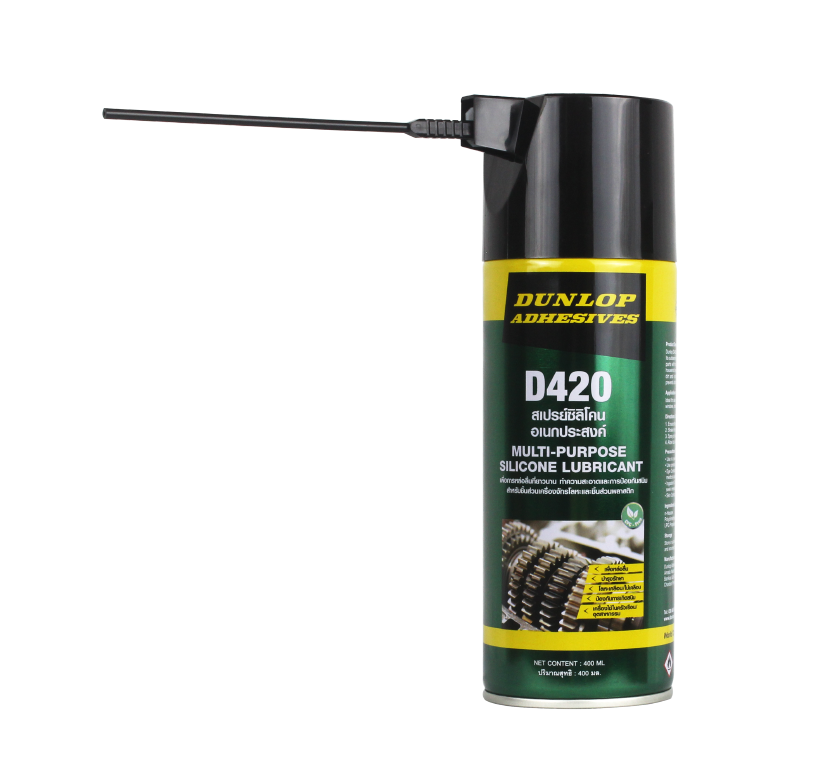 A multi-purpose CFC-free, silicone lubricant spray.
Features






Dunlop D420 is a multipurpose, CFC-free silicone lubricant spray. Its non-staining, hardworking silicone-rich formula protects and lubricates moving parts with no greasy mess and can be used on a variety of household and industrial applications. It does not attract dust or dirt and is ideal for reducing friction, eliminating squeaks and prevents binding, sticking and deterioration. Its built-in, elongated Pro-NozzleTM delivers results at precise points and over wider areas preventing surfaces from sticking or fusing. Usable in temperatures ranging from -35oC to 200oC.
Mechanical equipment

Locks
1. Ensure the nozzle is clean.

2. Shake the can well.

 3. Spray Dunlop D420 on and around the item to completely saturate.

 4. 

Allow to soak in prior to loosening, operating or rust removal.
Keep out of reach of children.
Store in a cool, dry place; away from direct sunlight and sources of heat and ignition.