Electrical Parts Cleaner D101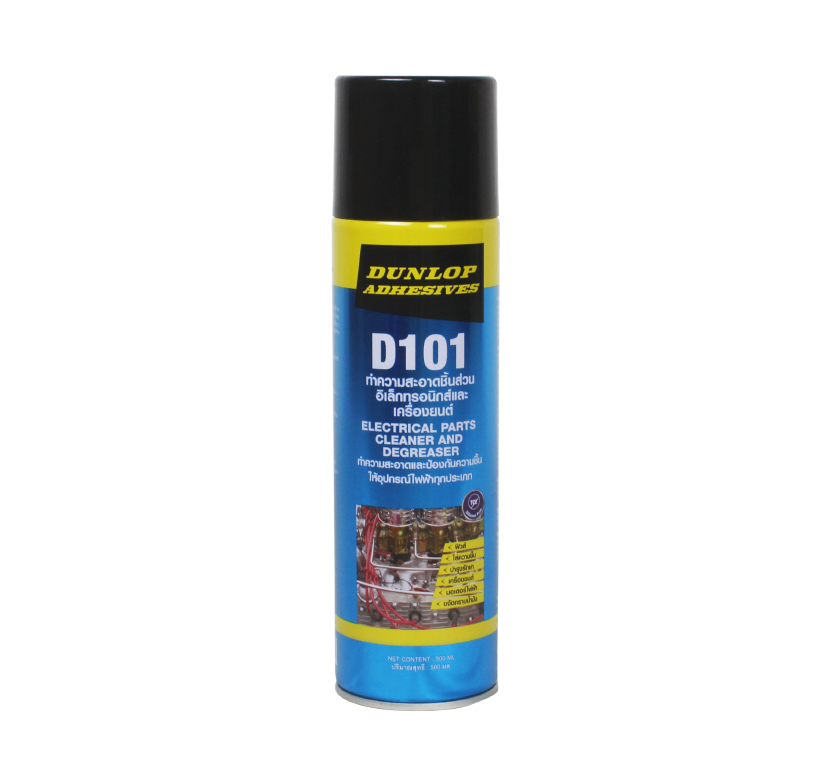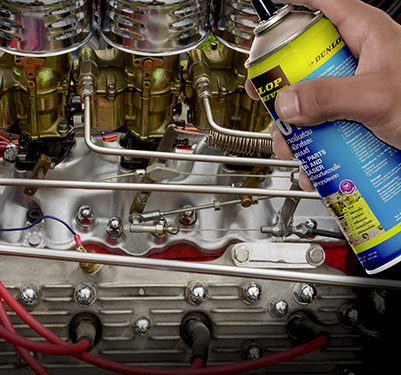 A multi-purpose silicone free moisture release and degreasing spray.
Features







Dunlop Electrical Parts Cleaner & Degreaser D101 is a highly effective multi-purpose moisture-release / degreasing spray used on all types of electrical motor components, cables, fuses and metal surfaces to remove grease and foreign substances. The built-in, elongated Eco-NozzleTM directs the spray to exactly where it needs to go, giving quick results. The spray is non-corrosive, non-conductive and chemically stable, evaporating quickly without residue, making it ideal for professionals working to deadlines.
Electrical motors 

Engines 

Generators 

Circuit breakers

Metal surfaces 
1. Ensure that surfaces are clean, dry and free from dust, grit, oil and grease.

2. Ensure all machines and circuits have been turned off or disconnected

3. 

Remove heavy deposits by scraping or wiping down before using spray

4. Spray Dunlop D101 on the area as required and leave to soak

5. 

Wipe the area with a clean cloth
Keep out of reach of children.
Store in a cool, dry place; away from direct sunlight and sources of heat and ignition.