Liquid Nail Acrylic D210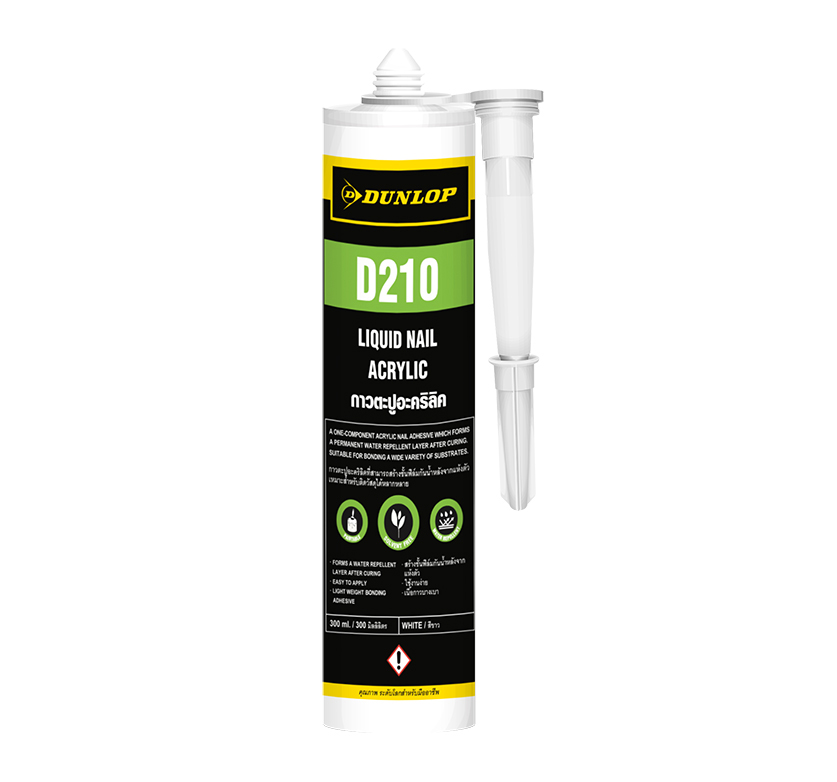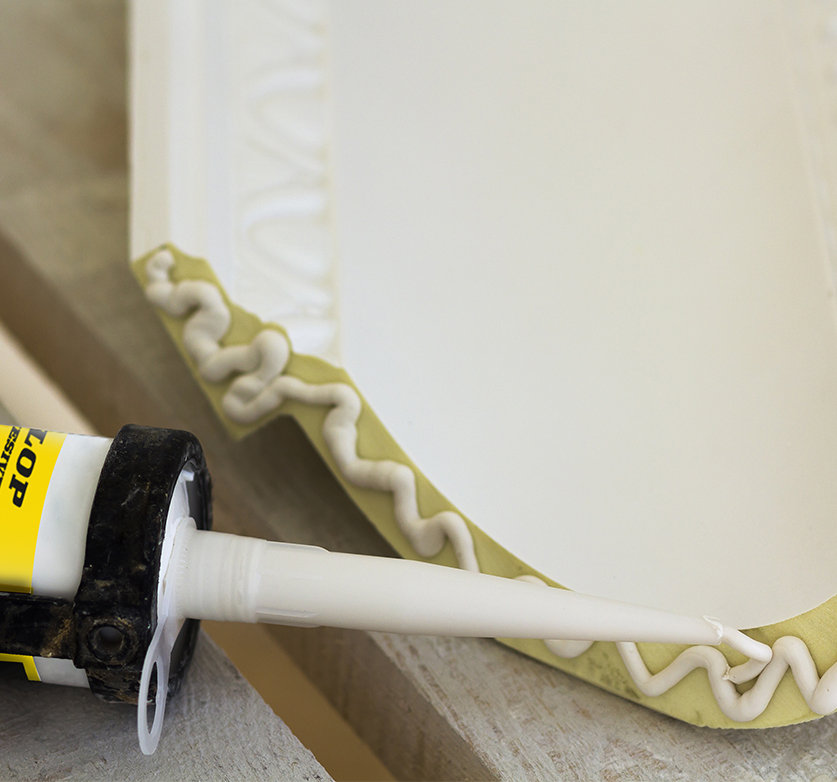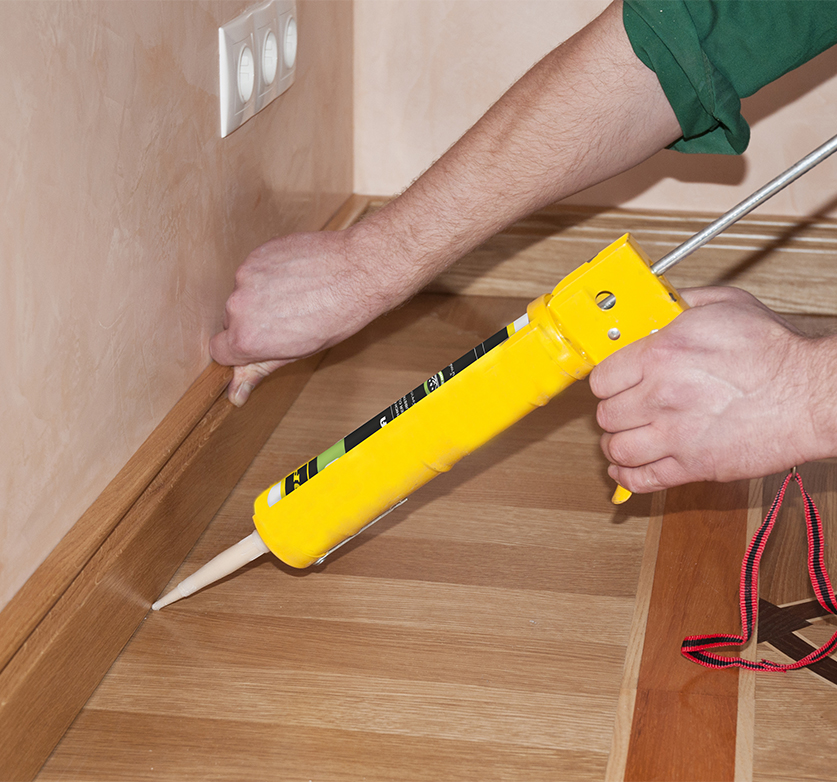 Liquid Nail Acrylic D210 is ideal for bonding wooden and UPVC skirting boards, thresholds, panels, ceramic tile and ornamental framework onto various substrates.
Features






Liquid Nail Acrylic D210 is a superior one-component adhesive which forms a permanent water repellent layer after curing. Additionally, it is easy to apply and suitable for bonding a wide variety of substrates, including polystyrene foam and tiles.
Tiles
Polystyrene Foam
Plaster Board
1. 

Ensure surfaces are free from dust, dirt and grease.

2. Cut tip of nozzle to required angle and bead size.

3. 

Cut tip of cartridge to open the seal.

4. 

Screw nozzle onto cartridge and insert into caulking gun.

 5. 

Apply adhesive with a steady pressure.

6. 

Bond the substrates firmly together. Clamp large or heavy objects for additional support until adhesive is fully cured.

7. Leave to dry for at least 24 – 48 hours.
Keep out of reach of children.

Store in a cool, dry place; away from direct sunlight and sources of heat and ignition.