PU Sealant D325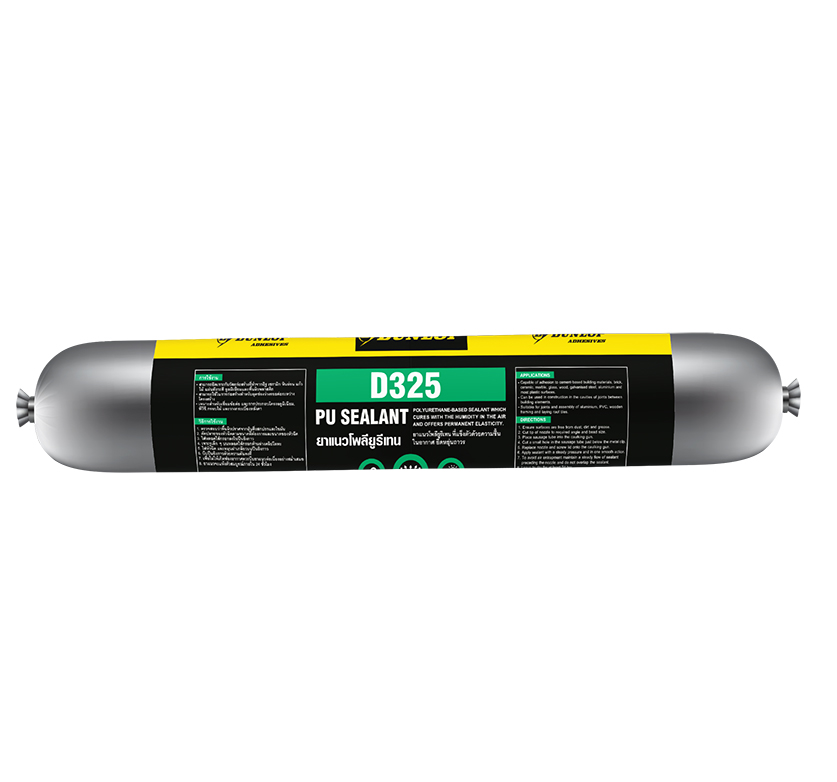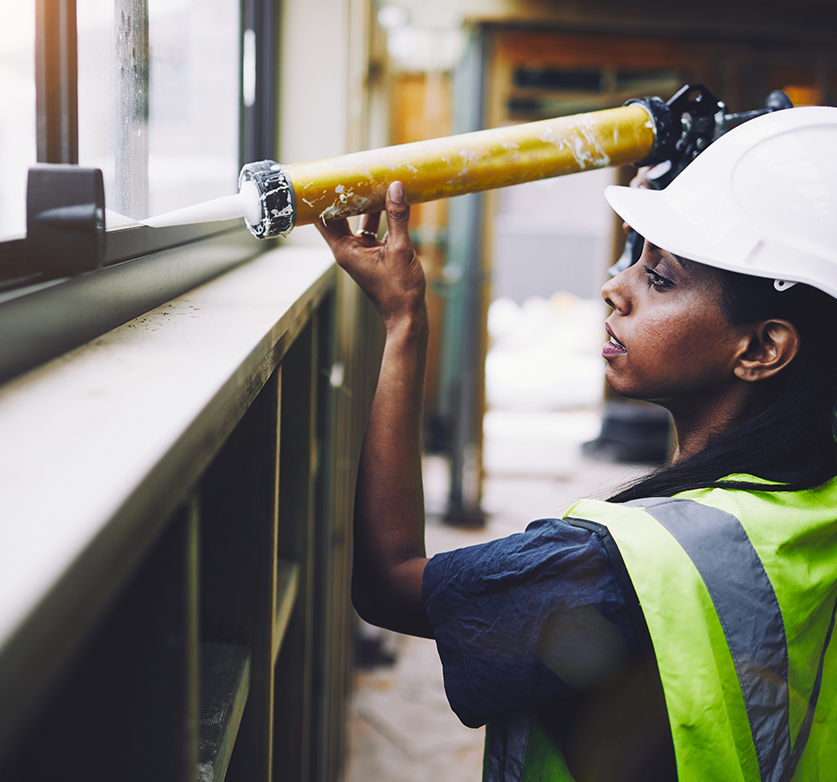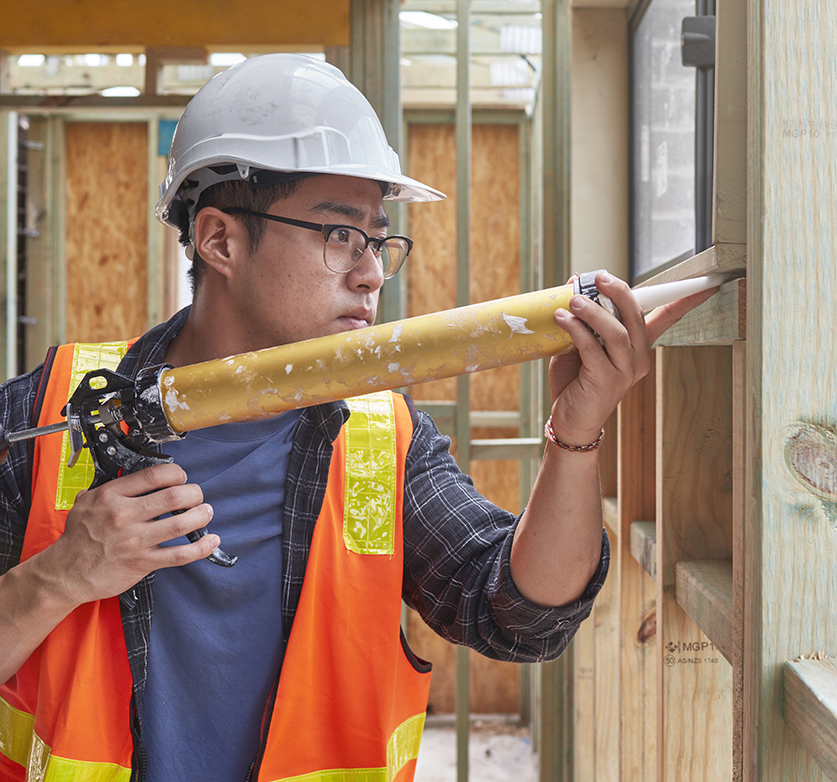 Capable of adhesion to cement-based building materials, brick, ceramic, marble, glass, wood and most plastic surfaces. Can be used in construction in the cavities of joints between building elements.
Features









Dunlop PU Sealant D325 is a one-part Polyurethane sealant, ideal for for filling and sealing joints in buildings and structures. It cures with the humidity in the air, offers permanent elasticity, is weather and water resistant and has excellent adhesion to most building construction materials with no volume change.
Marble
Glass
Wood
Wooden Framing

Galvanised Steel
Aluminium
Plastic
Roof Tiles
1. 

Ensure surfaces are free from dust, dirt and grease.

2. Cut tip of nozzle to required angle and bead size.

3. 

Place sausage tube into caulking gun.

4. 

Cut a small hole in the sausage tube just below the metal clip.

 5. 

Replace nozzle and screw lid onto the caulking gun.

6. Apply sealant with a steady pressure and in one smooth action. To avoid air entrapment maintain a steady flow of sealant preceding the nozzle and do not overlap the sealant.

8. Leave to dry for at least 24 hours.
Keep out of reach of children.

Store in a cool, dry place; away from direct sunlight and sources of heat and ignition.